Monthly Archives:
February 2013
People often believe that CNAs work in a medical facility only but actually there are more areas than just a medical facility where a CNA can work. Here we will discuss about those areas where a CNA can work. But before that let me remind you that not everyone can become a nursing assistant. The career requires a great deal of patience and passion in the medical field.
Those who are just looking at the figures of the annual income of a CNA rather than being happy to be able to help others, the CNA career is not for you. Unless an individual have a genuine interest in public health care, you are not fit for the CNA career.
Now come to our actual topic; where does a CNA work? Well normally CNA work in a medical facility assisting a Licensed Practical Nurse and sometimes even registered nurse and doctors. But besides these places, CNAs are also hired in scientific research based projects that may be private own or government own.  CNAs are also found working in a campus or a university. Basically, the working area of a CNA is anywhere that is health care related and that involves licensed practical nurses.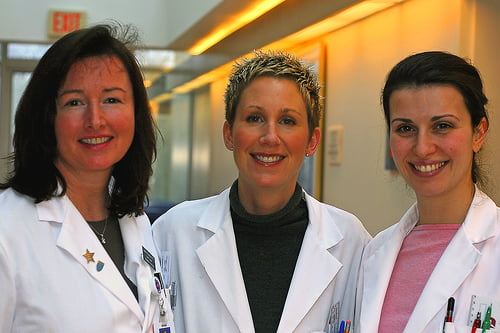 Keep in mind that the certified nursing assistant will always work under the supervision of a licensed practical nurse and cannot practice on their own. This is a rule made by the state to ensure public health so do not let anyone trick on this especially when you are applying for a CNA position. You might find ads offering CNA services but actually it is illegal. No CNA can practice care giving services on their own; there must be an involvement of licensed practical nurses. So again, do not get tricked by all those ads; they are either fake or illegal.
Below here we have listed down the areas where a CNA can practice their skills legally. However it is important to note that a CNA will always work under licensed practical nurse so if anyone says otherwise in any of the areas listed below then do not get fooled; it's most likely a fake or illegal or someone playing April fool with you.
Health Care Facilities
This includes all the hospitals and clinics both private and public. Most of the CNA give more priority to these working areas when searching for a CNA job after completion of their training program and getting certified by the state. There are a wealth of options to choose from as there are numerous hospitals and clinics throughout the state that provide medical aid to the people.
However in comparison for highest paying industries for CNA, the hospitals and clinics comes at the last spot. It is the research based or scientific projects where CNA are offered highest salaries then comes the campus and universities and then only the hospitals and clinics. So if you want to enjoy some handsome salaries, you know now where to apply first.
Scientific and Research Based Projects
Recent statistics have shown that the scientific and research based projects are the highest paying option for CNAs. Here CNA can expect to earn around $30,000 annually as compared to $25,000 in hospitals and clinics. These projects can be private or government based and either of them will offer more hourly salary than at hospitals and clinics. The working area may be different but CNA will still practice the same skills and techniques as in any other medical care facility.  The only difference will be that you will be engaged in research based projects like finding new ways to treat patients, testing new technologies and medical equipments and so on.
Education Institutions
The educational institutions are the second highest paying areas for CNAs where they can expect to earn around $28,000 annually. Here CNAs are engaged with students as they assist them in meeting basic health care needs. Compared to the medical care facilities here CNAs may not have to regularly get engaged with the patients since it's an educational facility after all.
Then again they should be ready all the time; students might develop illness or might get into an accident. As a CNA it will be your duty to provide students with basic nursing skills and health care services and assist them in ambulation or when transferring to a medical facility.
Nursing Homes/ Foster Care / Home Care
Another areas where a CNA can work are the nursing homes or the foster care or home care services. Here as well, CNAs practice their skills and techniques under the supervision of a licensed practical nurse. The salaries however are quite low as compared to those offered at hospitals and clinics as one can expect to earn no more than $20,000 annually. CNAs working at these areas will be engaged in taking care of elderly people, orphans and children.
The Bottom Line
There is a wide range of options to choose from for an individual to work as a CNA. But again, some areas may require CNA to meet certain requirements and may be asked to have certain years of experience. Normally a full time CNA works for 40 hours a week and there is also the option for overtime and part time; normally weekends and evenings.
Best Schools Offering CNA Classes

CNA plays an important role in a health care department as they are the one who are most close to the patients and aid them in their daily life activities as well as provide them with basic nursing services under the supervision of a Licensed Practical Nurse (LPN). It is a CNA job to take care of the patients by providing them both the physical as well as mental support.
Because of their roles being directly related to a patient health, it is compulsory for every CNA to complete a formal training program from an accredited institution. And not only that, every CNA is also required to take and pass the national certification exam and should continuously renew the certification.
As a CNA your major responsibility will be taking care of patients in all possible way. Most of the skills essential for the career are learnt during the training program however the training program does not prepare individuals for every situation that might arise within the career. So CNAs should be ready to cope with every situation and should always be prepared to aid their patients.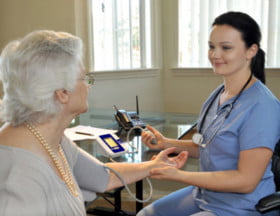 Most of the time CNAs are engaged in aiding patients in their daily life activities and providing them the basic nursing skills. So what the role of a CNA in the medical field is vast as they are engaged in different patient care activities. Below here we have classified some of those duties that a CNA is normally engaged with.
Learn More about top 10 CNA schools in US here.
Patient's Assessment and Care Planning
It is one of the major duties of a CNA to assist patients with their assessment and care planning. This part of a CNA duty demands basic nursing and medical skills as they are engaged in taking and recording vital signs of the patients. This includes taking measurement of blood pressure, weight and height, collecting specimens for lab tests and recording intake and outtake of a patient.
They should keep a close eye on patients in critical conditions and should continuously inform nurses and doctors with their health status. It is also important to observe patient's response to care and report to senior staffs whenever something goes wrong.
Patient's Nutritional and Elimination Needs
Next important duty of a CNA is to ensure patients nutritional as well as elimination needs. It is a CNA duty to feed the patients who cannot move or eat on their own. This includes checking the food trays on regular fashion as well as providing fresh drinking water. When providing food and water, CNA should make sure that the food is hygienic and that it won't have negative impact on the patient's health.
Not only that it also a CNA duty to assist patients in meeting the elimination need. This includes aiding patient with bed pans, urinals and commodes. They need to empty the urine collecting bags regularly and should observe the feces and urine for any kinds of anomalies. In case of finding abnormalities on the feces and urine, they need to report it to the senior staffs such as nurses and doctors immediately. When aiding patients in meeting elimination needs, a CNA should maintain privacy and should not violate any rights of a patient.
Mobility and Exercises
As a CNA it will be your duty to assist patients with mobility. A disabled patient won't be able to move on his own so it is your duty to turn and position him the way he wants or the way he feels comfortable. It is equally important to provide a range of exercises to normal patients so they can remain active and fresh during their time in hospital.
During emergency, CNA are responsible for ambulation or moving patient's from one unit to another unit of the hospital. Sometimes doctor might ask patients to undergo certain tests and for that they may need to be transferred to another department of the hospital. And it will be your duty to transfer patients to stretcher or wheelchair so that they can undergo the test.
Personal Hygiene and Grooming
Besides providing medical aid, CNAs are also responsible to assist patients with personal hygiene and grooming. Aiding patients with their daily activities like bathing, brushing teeth, combing hair and dressing is also a major responsibility of a CNA. They need to make sure that the patient stays clean and healthy during the time in a medical facility.
When aiding patients with personal hygiene and grooming, it is important to keep privacy and rights of the patients in the first priority. In any situation, CNA should not violate any of the rights of a patient.
Patient Comfort and Safety
CNAs are the only staffs in the medical facility that are close to a patient. So in a sense they are like a family member of the patient who will look after them during the time in the hospital or any other health care facility. As a CNA you will need to make sure that the patient feels comfortable all the time. You need to protect the patient's possessions and make sure that their families are informed about their health conditions.
Management and Efficient Operation of the Unit
Among the major responsibilities, managing the unit and making sure of its efficient operation is yet another duty of a CNA. This includes recording and reporting the statistics of admitted, transferred or discharged patients, taking specimens to respective labs, answering the telephone calls and assisting senior staffs within the unit. A CNA might also need to plan the bed numbers and patients depending on their health conditions and needs.
The Bottom Line
A CNA career may be a lucrative career but is definitely not a career for everyone. The life of a patient depends on a CNA and everything a CNA does is directly related to the patient health. So it is important to make sure whether the career fits for you or not before jumping. Only those with genuine interest in public health care and few interpersonal skills are good for the career. So do take your final decision carefully.
Best Schools Offering CNA Classes