Monthly Archives:
March 2013
1. It's all about the quality of your CNA training program
It is the CNA training program that determines the overall career of a certified nursing assistant. It is also the very first step towards the CNA career. So basically it means that you need to find the right CNA training program in order to become a successful nursing assistant in the medical field.
However finding the right one is not an easy task because of the numerous options available. In any state you will be surrounded by a wealth of options when trying to find a good CNA training program.
Without proper guidelines and instructions you might end up win a non accredited training program that has no value. So here I will be providing with the things you need to consider in any CNA training program.
• First one is the accreditation. The CNA training program you are looking forward to join needs to be accredited by the nursing authority or department of the state.
• Next is the reputation. Remember just because the training program is accredited does not necessarily mean that the program has a good reputation.
• Finally it's about the program itself. A good CNA training program should offer enough clinical hours to the students. It needs to prepare students with the necessary skills and techniques required for the CNA career.
• Additional features like internships and job placement aids upon graduation can add more value to the training program.
As for finding the one you are looking for, all you need to do is spend some good amount of time in searching the details about the institution and the program it offers. Keep in mind that you need to meet some requirements to be eligible for the program. These requirements vary with states and institutes so read the descriptions properly before applying.
2. Certification and Licensure
Certification and Licensure is the next important step towards a successful CNA career. It is mandatory in every state that the students upon completing an accredited CNA training program must take the CNA certification exam held by the state.
Every state has their own sets of rules and requirements for completing the certification exam so do read the descriptions properly before jumping in the conclusion. The exam however is similar in most of the states and is composed of either the written test or oral test and a skill test. Students won't be asked with anything unrelated to the career.
In the written or oral test, students will be asked with some multiple choice questions related to the career and students need to give the answers within the limited time interval. As for the next component of the program, students need to demonstrate their CNA skills in front of the examiner. The skills and techniques will be determined by the examiner.
Upon successful completion of the exam you will be provided with a state approved CNA license with certain validating time. This means that it is important to renew your license regularly once it reaches the expiry date. For renewable you will again need to give the exam and this time you might be asked with latest techniques and procedures. That is why every CNA needs to be updated with the latest techniques and skills and should continue learning new things till the end.
Remember that a non expired state approved CNA license is compulsory to work as a CNA in the medical field in any state. No matter where you have received your academic certificate, you must take the CNA certification exam to get that license or else you will be working illegally.
3. Gaining more and more Experience
This is not only with the CNA career but in every career; experience plays a key role for the success. A CNA who is active enough to take part in several volunteering works or work as an intern in top medical facility will gain more experience than the one who is just working in a small medical facility.
As you gain more and more experience, it will not only make you competitive and demanding but you will also be offered with higher salary. Additionally, this will also improve the health care condition of the state and makes sure that the patients are getting medical aid from an experienced nursing assistant.
4. Updated with recent skills and equipments
Medical field is always improving; the existing techniques and equipments are improved regularly. This applies in the nursing career as well. That is why it is important for CNAs to remain updated with the recent discoveries and techniques.
A successful CNA is always ready to learn new things. She will not only be informed with the recent updates in the nursing field but will also practice those new things in real life. Like I said a CNA needs to remain active always, in the medical field you will always learn new things always so stay focused.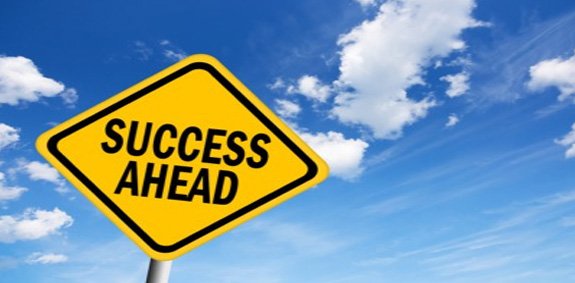 5. Taking Care of Yourself
It has already been proved that patients heal faster when they are surrounded with smiling and active medical personal. And since CNAs work close with patients, they need to keep that smile whenever they are around patients.
CNA is not an easy career; you might have to work at night shifts and might also be called during weekends. So you need to take care of your health as well. It is equally important to respect patient rights and show discipline to senior staffs. No matter how tired you are, you should never be annoyed whenever a patient calls for your help. This applies to call from other medical staffs as well.
If you have problems then feel free to ask your senior staff but again don't call out over every simple matter. Never leave patient unnoticed, remember his/her life depends on you as well. Whatever you do, make sure that it won't hamper the patients or you or your senior staff.
The Bottom Line
A career within the health care industry might be promising but is definitely not for everyone especially the CNA career. You need to have certain interpersonal skills and genuine interest in public health and care. Whether you are just starting your CNA career or have already spend years working as a CNA, the above tricks works for everyone. They are not only good to you but also to the public so do consider applying them in your real life.
Best CNA Schools in US

Capital cities tend to attract the best educational institutions and health industries. Denver, which happens to be the capital of the Colorado State, too has its share of reputed nursing schools (where you will receive your certified nursing assistant training) and patient care facilities (where you will spend 8 to 12 hours shift working at a professional level…getting paid for around $22,000 to over $31,915 in average per year). But, for the moment, let's push aside these health care industries, and rather focus on the CNA classes in Denver, especially the approved ones.
Top CNA Schools in Denver (Programs With Colorado State Nursing Board Approval):–
When you are aiming for a career in the healthcare industry, it is always wise to enroll at state approved program.  That way, you can be certain of receiving quality education and also fulfill your state's health board requirements. For your convenience, we have here enlisted 3 of the best CNA programs of the Denver region, which have bagged the accreditation from Colorado's State Nursing Board.
1. Community College of Denver
Community colleges are renowned for their affordable academic programs, and quality network. This one, the Community College of Denver, long established more than a decade ago, offers the Nurse Aide training program for the interested students.
What You need To Know Of CCD's CNA Program:–
Even if you have a part time job to look out for, you may still be able to access the part time CNA classes of the Community of Denver.
Graduating from this nursing assistant certificate program will probably take you much as 7 weeks or less.
While the didactic classroom lectures and lab practices would be launched from 5 pm in the evening to 9:15 pm, you can expect the clinical hands-on training to occur on Sundays and Saturdays (probably from 6 am to 4:45 pm). However, the time schedule may be prone to change with every session.
"How much money do I have to spend for becoming a CNA?"– That might probably be the most important question for you. Hence, let it be known that Community College of Denver charges around $813 for the tuition fees while a additional sum of around $354 shall be paid for state exam, shoes, health immunizations and such course-related stuffs. In total, expect to pay $1167.
Contact Details:–
Address:– 1070 Alton Way, Bldg. 849, Denver, CO-80230
Phone No.:– (303) 365-8300
Website:–www.ccd.edu
2. Emily Griffith Technical College
Another state approved CNA program provider dwelling in the Denver region hails by the name of Emily Griffith Technical College.
What You need To Know Of EGOS' CNA Program:–
They tend to have small classes to improve the teacher student ratio, and the clinical lab is up-to-date with CNA training accessories for quality teaching.
Complying with the OBRA CNA education requirements, the Emily Griffith Tech College will have you drilling your brain on the theoretical and clinical courses for about 86 hours (might complete in 4 to 6 weeks considering your schedule).
Expect this 5 credit hours CNA program to take $460 from your for as its tuition fee. And, do also expect to pay additional sum for course related training materials.
Contact Details:–
Address:–1250 Welton Street, Denver
Phone No.:–720-423-4702.
Website:–www.egos-school.com
3. Stillwater College of Allied Health
Understanding the importance of the CNAs' nursing service for the patients, the Stillwater College has launched a flexible nursing assistant program that prides itself for being approved by the Colorado's state Nursing Board.
What You need To Know Of Stillwater College's CNA Program:–
You will utter a "wow" when you discover that the Stillwater College offers not only morning CNA classes but also launches Evening and Weekend SCNA training schedule.
While the morning (9am to 2pm) and evening (4pm to 9pm) CNA classes will be of 5 weeks' length, you can expect the weekend CNA classes (on Sundays and Saturdays…9am to 3pm) to go on for as long as 8 weeks.
Other than the flexible program hours, students would also cheer for the CPR training and other nursing related programs being offered by the Stillwater College (like that EKG training for instant).
Contact Details:–
Address:– 4155 E Jewell Ave #405, Denver, CO-80222
Phone No.:– (303) 753-7577
Website:–www.stillwatercollege.net
What Other State Approved CNA Programs Are Available At Denver?
Well, we might have omitted to tell you that there are currently around 13 or so approved CNA training programs running at the Denver region. Since, 3 of these reputed CNA schools have been mentioned, we hereby give you the name list of the other state approved nursing assistant schools (hopefully all have active accreditation…but do check at the official nursing board site for any changes; some CNA schools might lose their accreditation while new ones could be added to the approved list).
Accelerated Healthcare Institute
APL Medical Academy
CollegeAmerica – Denver
Community health Institute
Fred N. Thomas Career Education Center Middle College of Denver
National American University
New Beginning Nursing Assistant Program
St. Joseph Hospital Foundation
St. Lukes Ministry
Vista Academy Nursing Assistant Program
Best CNA Schools in Denver