Monthly Archives:
April 2013
Just some 80 hours long didactic lecture classes plus some 20 hours clinical hands-on practices, and voila, you are a Nursing Assistant…with only one more thing to do i.e. get a state license and become a Certified Nursing Assistant acceptable for employment. Well, that's how the Nursing Board of Rhode Island describes the education requirements of a CNA. Now, if you seem excited by this short term CNA schooling (as well as by the annual RI CNA salary is around $21,000 to over $30,500), then have yourself enrolled for CNA classes in RI, especially in schools with over 100 hours nursing assistant curriculum.
Some Popular CNA Program Providers In Rhode Island:–
1. Community College of Rhode Island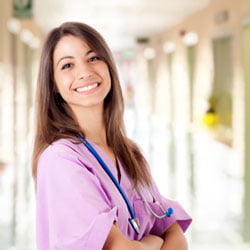 Many students, inspiring to be a CNA, flock to the Community College of Rhode Island, which runs a comprehensive nursing assistant training program (approved by the Workforce Investment Act as well as by the Adult Skills Training).
Besides the standard CNA program, CCRI will soon enough also offer a PACE CNA Program, meant for the jobless adults. This program will be around 200 hours, and will have the participants exploring the basic adult education (reading, writing and such basic stuffs) and then have them progress towards the actual CNA program (120 hours).
Quick Facts about the CNA Program Of CCRI:–
While the standard CNA course is just 100 hours long, the CCRI adds a few more hours to give an intensive training to their CNA students. You can thus expect 120 hours of CNA curriculum, completed generally in 6 to 10 weeks.
The didactic class lectures, which will be around 88 hours long, shall cover subject matters such as basic rehabilitative services, nursing skills, resident's rights, personal hygiene and emergency procedures. (Classes are held in CCRI as well as Westerly Tower Street Community Centre)
Likewise, students shall also have to spend 32 hours in a nursing facility to gain hands-on skills.
To meet your busy life schedule, CCRI has established the provision of running CNA classes not only in the day (Monday to Thursday from 9am to 1pm), but also in the evening (3 days per week, from 5pm to 9pm) and at weekends too.
Upon the completion of the program, you can then challenge the state nursing aide exam to have your name added in the RI Nurse registry. Additionally, graduates can also apply around 6 credits for the RDTC (Renal Dialysis Technology Certificate) program.
The program will cost you around $750 but be prepared to pay for additional fees.
Contact Details:–
Address:–1762 Louisquisset Pike, Lincoln, RI-02865
Phone No.:–401-333-7000
Website:–www.ccri.edu
2. Aquidneck Island Adult Learning Centre
Another popular CNA program provider of Rhode Island goes with the name Aquidneck Island Adult Learning Centre. It's based in the Middletown, and has the following program features.
Quick Facts about the CNA Program Of AILAC:–
Their CNA classes are actually operated through the Kennedy School (this Middletown-based school is currently enrolling students for their Spring CNA classes).
To speak of the class schedules (which changes often), this spring you will be attending the CNA training for 3 days every week i.e. on Monday, Tuesday and on Wednesday.
AIALC does offer versatile schedules i.e. both day and evening classes. But, currently in the spring session, the CNA wannabes have only the day time (9 am to 1pm) training session to attend at the Kennedy School.
In total, this CNA program shall have you incur a cost of $530 (includes text books, as well as state licensing fee).
Contact Details:–
Address:–740 W Main Road– Kennedy Annex, Middletown, RI-02842
Phone No.:–847-7171
Website:– www.aialc.com/
3. Cranston Alternate Education Programs
Operated through the Cranston Public School, and affiliated with various nursing facilities, this CNA program is offered as a part of the Cranston Alternate Education Programs.
Quick Facts about the CNA Program Of CAEP:–
This CNA program complies totally with the state requirements, by subjecting its students to a nursing curriculum of mandatory 100 hours length.
Class schedules are meant to change every session, and currently CAEP launches didactic lecture classes on Monday and Wednesday (on evenings, from 5:30pm to8:30pm). By the way, the clinical classes may be scheduled on Sundays & Saturdays as well as on day and evening hours.
You can expect to have your CNA training to progress for around 14 to 16 weeks.
The standard cost of this CNA program is just $680, but be prepared to blow extra dollars for immunizations and state licensure test fee ($134).
And, of course, you also have the option to sign up for additional nursing courses like that CPR training program (costs $45) and the Alzheimer Training program ($75 to get this optional certificate).
Contact Details:–
Address:–4 Sharpe Drive, Cranston, RI-02920
Phone No.:– 401.270.8166
Website:–http://aep.cpsed.net/
 CNA Schools in RI 
Which career path will you take – Business, Nursing, Education, Psychology? Something else? GCU offers more than 100 majors to get you started!
Colangelo College of Business: Features more than 25 programs from the bachelor through the master's level, including several high-demand MBA programs and an accelerated accounting degree.
College of Nursing and Health Care Professions: Rich 25-year history providing outstanding health care and nursing degree programs, including an RN to BSN program & master's in nursing degrees.
College of Education: Whether you are looking to start or advance your career as a teacher or administrator, GCU offers bachelor's and master's in education degrees in key areas.
College of Humanities and Social Sciences: Provides a job focused education and features a variety of programs from counseling and psychology to justice studies, history and English literature.
Does something else interest you? GCU also offers programs in Doctoral Studies; Theology; Science, Engineering & Technology; and Fine Arts & Production. Speak with an enrollment counselor today!
Programs:
Doctor of Nursing Practice with an Emphasis in Educational Leadership
M.S. in Nursing with an Emphasis in Health Informatics
M.S. in Nursing with an Emphasis in Leadership in Health Care Systems (Bridge)
And more...
CTU Classes Are As Close As The Mobile App.
Take classes with the help of your smartphone, tablet or laptop. CTU's online bachelor's programs were ranked among the Best Online Bachelor's Programs by U.S. News & World Report.
Programs:
Master of Science in Nursing - Nursing Administration
Designed with the needs of working adult students in mind, South University, Online Programs is built on the similar curriculum offered at South University's campus locations. As a student at South University, Online Programs you will receive the same quality instruction, variety of learning options and level of service found at the campus locations.
Programs:
Nursing (RN to BSN)
RN to Master of Science in Nursing with a specialization in Family Nurse Practitioner (RN-MSN)
Post Graduate Certificate in Nursing with a specialization in Adult-Gerontology Primary Care Nurse Practitioner
And more...

Provided that you have frequented clinics and hospitals, then it would be possible for you to know about the CNAs and their actual job duties. All the same, let me have the honor of quoting the fact that these CNAs, or to call them by their full name, the Certified Nursing Assistants are the real workforce of the health care industries, performing duties related to the patient care. The Utah state does also have a wealth of heath care industries, where there's even a greater wealth of CNA personnel. These CNA, who graduated from CNA Classes in Utah, get to enjoy a yearly wage of around $27,000 in average.
Top 3 Utah CNA Schools (Approved By the State Nursing Board):–
1. Salt Lake Community College
Starting at Utah's capital city, the first CNA program that comes to our mind is that of the reputed Salt Lake Community College. Here, you will receive a quality CNA training that has been quoted "It's of High Quality" by the approval of Utah Nursing Board.
Quick Facts of Salt Lake Community College's CNA Program:–
Owing to its state accreditation, the Salt Lake City's CNA program graduates will be able to challenge the state licensing exam right after they receive the Certificate of Proficiency.
The CNA program tuition alone will charge you $233, but as you throw in lab fees and book costs, this amount shall amount to about $501.32 (be ready to spend a few more dollars on additional costs like for state license exam and immunization tests).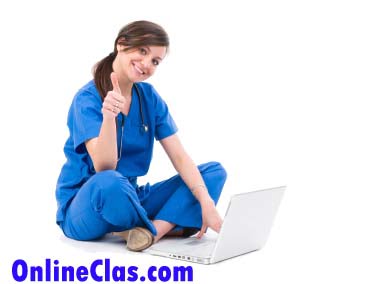 The college quotes a 122 hours for the completion of their CNA program. In this period, you will be subjected to the study of human relations, bacteriology, anatomy & physiology, disease processes and precautions.
You might also have to submit a fee of $28.24 in order to undertake the 4 hours long CPR training course (essential for your nursing career).
Contact Details:–
Address:–250 West 3900 South, Salt Lake City, Utah-84107
Phone No.:–801-957-3354
Website:–www.slcc.edu
Ridgeview CNA Program
The institution name itself boasts of their dedication towards the teaching and training of prospective Nursing Aide candidates. And, the fact that Ridgeview CNA Program has gained the approval of the Utah Nursing Board only reinforces our desire to recommend you this program for enrollment.
Quick Facts of Ridgeview's CNA Program:–
Call it peculiar or whatever but Ridgeview surprises us with their CNA program schedules. They seem to offer "Monday and Wednesday only" CNA classes or "Tuesday and Thursday only" CNA classes to the interested students. Anyways, these weekday CNA classes generally start from 5:30 pm to 9:30pm.
And of course, Ridgeview does also understand that some people are only free on Saturdays (you know, jobs and family responsibilities), and that understanding spawned the weekend or Saturday CNA classes (runs from 8 am in the morning to 4 pm).
Whatever strange schedule you end up signing for, the program length would generally be about 9 weeks or so.
To speak of your piggy bank, this Ridgeview CNA Program will have you incur a sum of $525 (textbooks, binders and workbook are thrown for free for that cumulative price tag).
Contact Details:–
Address:–919 S. Main, St. George, UT-84790
Phone No.:–435-634-0710
Website:–www.ridgeviewcna.com
Ogden-Weber Tech College
Compassionate youngsters of 16 years age, who can vouch of having not committed any felonies and have a good health condition, shall find a place at the Ogden-Weber tech College– it's a remarkable institution, which offers state approved CNA programs.
Quick Facts of Ogden-Weber's CNA Program:–
At this college, you shall feel busy attending the theoretical and clinical classes 30 hours a week. It basically translates to a course length of 110 hours, which is roughly 1.5 months.
You can expect to complete your clinical hands-on training at the Crestwood Care Centre, Veteran's Nursing Home or in that Aspen Care Centre (Ogden-Weber has other externship sites too).
This state approved CNA program comes with the price tag of about $503 but do be prepare to spend extra dollars on the mandatory background check, immunization test and such additional costs.
By the way, there's also the provision for part time studies.  Overall, the Ogden-Weber College seems to offer time schedules in the likelihood of "8am to 3pm", "8am to 11am", "12pm to 3pm" and "5pm to 9 pm". Choose a CNA track that adheres to your time needs.
Contact Details:–
Address: 200 North Washington Blvd, Ogden, UT-84404
Phone No.:–801-627-8300
Website:–www.owatc.edu/
 CNA Schools in Utah