Monthly Archives:
April 2013
Whichever state it be– North Carolina or something else– the freshly trained Certified Nursing Assistants always seem to regard the first few days of work at a populated patient care ward like going to hell (you will probably have to start from a Longterm Care Centers, which have been known to charge one CNA to care for 15 or so patients and that also at frustratingly low pay rate!). However, as you become familiar with the job duties and keep up with the job's demanding nature, then you might discover satisfaction from your work (giving professional nursing care services to the patients). Now, if you happen to be a Charlotte resident interested in the nursing career of NC, then the following CNA classes in Charlotte would probably help you become a NC CNA with pay rate of $23,000 to $35,000 per annum.
3 Best CNA Schools In Charlotte (State Approved):–
1. CarWil Learning Academy
At Carwil, the faculty members have a strong will about transforming their fledgling nursing students into marketable nurse aides (they also boast the same about their other programs i.e. Medication Aide, Med Tech and CPR). So, you might like to take a look at CarWil Learning Academy.
Quick Facts of CarWil's CNA Programs:–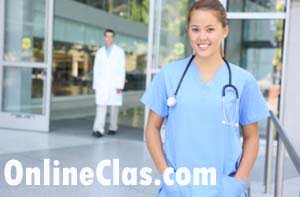 As per the Nursing Board's requirements, CarWil has arranged the provisions for launching both a Nurse Aide I (it's a 100 hour course) and Nurse Aide II (it lasts for 160 clock hours) programs.
Prospective students interested in the 5 weeks long Nurse Aide I program should expect the first 4 weeks (5 hours daily, 3 days of each week) to go by on lecture-cum-lab classes, and then the final 1 week (8 hours daily, Mon-Fri) in clinical training. Altogether it's a 5 weeks long program.
When you have gain the Nurse Aide I designation, then you can go and enroll at the 7 weeks long Nurse Aide II program at CarWil. The schedule is same as the Nurse Aide I program, with the slight difference that you will have 2 clinical weeks to hone your hands-on CNA skills.
By the way, the Nurse Aide I program will cost you just about $500 ($30 more if you volunteer for CPR training) while the Nurse Aide II course will have you spend a sum of $650.
Contact Details:–
Address:–904 Pecan Ave., Charlotte, NC-28205
Phone No.:–704-373-0954
Website:– www.caregiversinstitute.org
2. Umanah Healthcare Institute
There are some Charlotte nurse aide schools, which boast of a "98% to 100% pass rate" in the State CNA exam (it's regulated by Pearson Vue). Well, one such reputed CNA training school is that of the Umnah Healthcare Institute (which incidentally also happens to be a CNA II Assessment Site).
Quick Facts of Umanah Institute's CNA Programs:–
Like any other NC based CNA schools, Umanah H. Institute too offers both level I and II Nurse Aide programs for qualified candidates. And, of course, they have the approval of the NC Nursing Board, stamped on their extensive curriculum.
Your CNA I classes at Umanah Institute can be taken at day (9am to 2pm) or evening (5pm to 10pm) time periods, every Monday to Friday.
So you are free on Saturdays only? Then, in that case, you will find the Weekend CNA I classes (every Saturdays for almost 2 months) suitable to your needs.
Another plus point of studying at Umanah Institute is that you will also have a refresher course upon the completion of your CNA I program. This refresher course shall extensively prepare you to take on the state CNA licensing exam.
Speaking of the Nurse Aide II program, Umanah Institute wisely offers night classes (4 pm to 9pm) on this subject so that current Nurse Aide I will be able to continue education without having to forgo the job.
Umanah will charge CNA I students a sum of $500 as tuition fee while those pursuing the Nurse Aide II classes shall have to pay $700.
Contact Details:–
Address:–635 D. Cox Rd., Gastonia, NC-28054
Phone No.:–704-287-8534|704-208-7741
Website:–www.umanahinstitute.com
3. Serenity Nurse Aide Academy
Serenity Academy too has grabbed the approval of North Carolina's Nursing Board, and thus attracts prospective nursing students with their state-recognized Nurse Aide programs (both Level I and Level II). By the way, they seem to boast of offering employment assistance "very soon" to their students.
Quick Facts of Serenity Academy's CNA Programs:–
You will marvel at the versatile Nurse Aide I program schedules offered by Serenity Nurse Aide Academy. This flexible schedule offers you the choice to enroll for day (8am to 1:30 pm, Monday to Friday), evening (4 pm to 9:30pm, Mon-Fri) or weekend (8am to 1:30pm) CNA I classes.
While the day and evening CNA classes could run for 30 days, the weekend CNA programs will have you counting to 7 weeks until you finish the program and receive the Nurse Aide I Certification of Completion.
The Nurse Aide I program does not cost more than $500 (and this fee includes the cost of textbooks too).
Now, steering to the advanced Nurse Aide II territory, we have here accurate information about Serenity Academy offering day-time CNA II classes for a sum of $700. It's actually a 6 weeks program.
Contact Details:–
Address:–6636 E. WT Harris Boulevard, Suite E & G, Charlotte, NC-28215
Phone No.:– 704-567-8000|704-567-9199
Website:–www.serenitynurseaide.com
Some Other Charlotte CNA Classes Approved By NC Board Of Nurisng:–
Central Piedmont Community college
Chosen Healthcare Institute
Divine health Academy
Nurse Aide institution of Excellence
Queens University Continuing education
American Academy of health care, LLC
At heart Healthcare Academy
Carolinas College of Health Sciences
Best CNA Schools in Charlotte NC
High-school graduates, who wish to become Diagnostic Medical Sonographers, should sign up for a comprehensive associate's/bachelor's level training program at one of the approved ultrasound technician schools in Ohio. Commonly known as the ultrasound techs, these medical technicians operate sonography equipments and delve in the art of non-invasive disease diagnosis. While the profession is exciting in itself, the state of Ohio does also offer an attractive ultrasound tech salary figure of anywhere between $44,550 to over $73,000 per year.
What Are the Popular Ultrasound Tech Schooling Options In Ohio State?
1. Kettering College of Medical Arts
Well, it's not the only sonography program of the Ohio state but it's nevertheless a highly popular one. Popular because it's the only sonography school in the entire Ohio region to launch bachelor's degree sonography programs…Add that CAAHEP's accreditation, and there you have a must-enroll ultrasound school.
Quick Facts:–
We did mention that Kettering College offers bachelor's level sonography program, but did we say that it also runs associate's degree ultrasound programs too?
Qualified students, eyeing either the Associate's or bachelor's degree education, will have 3 different sonography concentration programs to choose from…General, Cardiac or Vascular sonography!
While the 1st year will have the students completing the prerequisite courses, the 2nd year will just introduce them to the ultrasound technology. It's only in the 3rd year that didactic sonography classes will start, with the 4th year generally focused on delivering clinical externships to the students.
Kettering College has the habit of charging $399 for every credit hours (clinical instructions will require another $200 per semester).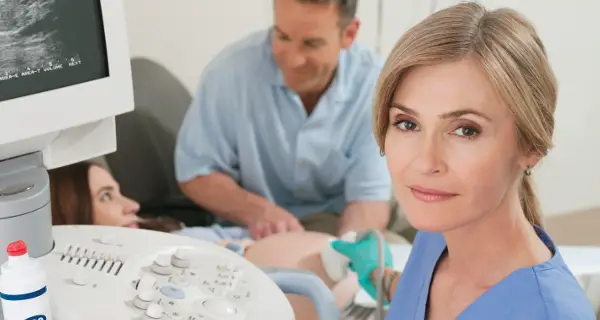 Contact Details:–
Address:–3737 Southern Blvd., Kettering, OH-4542
Phone No.:– (937) 395-8628 |(937) 395-6614
Website:– www.kc.edu/sonography
2. Central Ohio Technical College
Residing at an hour's distance from downtown Columbus, the Central Ohio Technical College comfortably stands in the Newark town, flashing enrollment options for technology-savvy students. The good news is that it does also offer sonography technology programs…CAAHEP accredited, of course!
Quick Facts:–
Considered as the standard qualification for an ultrasound technician, the Associate's degree in Sonography is available at the Central Ohio Tech College.
Accepted students have 2 sonography majors to choose from– either the General concentration program (say hello to abdominal and OB/GYN sonography) or the Cardiovascular sonography program (learn about your heart and blood vessels).
Naturally, the sonography associate's degree programs are of 2 years in length, during which period you will receive didactic classroom lectures, quality time at the sonography lab (6 scanning stations) and clinical rotations in ultrasound facilities.
While the residential students would get to enjoy the sonography programs for $2800 (that's for summer semester 19 credit hours), the non-residents have to incur a higher fee (around $115 per credit hour).
Contact Details:–
Address:–1179 University Drive, Newark, OH-43055
Phone No.:– (614) 292-4094 | (740) 366-9285
Website:–www.cotc.edu
3. University of Rio Grande
The University of Rio Grande, which happens to be the largest sonography school at the Rio Grande region, boasts of its excellent financial aid services (scholarships, work-study, grants) but that's not what     versatile sonography programs that have the CAAHEP's approval stamped on them.
Quick Facts:–
At present, only the Associate's degree sonography programs have the approval of CAAHEP. So, don't get fooled by advertisements claiming University of Rio Grande's Bachelor's degree/certificate sonography programs are CAAHEP accredited since they are not (for now).
Just like the Central Ohio College, the University of Rio Grande too offers 2 different sonography majors for the applicants; you can choose either the General Sonography or the Cardiovascular Sonography program track.
While the 1st year of the Associate's degree sonogrpahy program would require around 30 credit hours general coursework teachings, the 2nd year will have you spend 40 credit hours (43 for general program track) in specialty-focused sonography classes, lab instructions and clinical rotations (day or evening shifts).
Per credit hour fee can be $109 or $129 depending on your residence. In other words, you may have to pay a tuition fee of around $19,970 in average.
Contact Details:–
Address:–PO Box 500|218 N. College Ave, Rio Grande, OH-45674
Phone No.:– (800) 282-7201| (740) 245-7139
Website:–www.rio.edu
# Other CAAHEP Accredited Ultrasound Technician Schools & College of Ohio:–
Do you feel it inconvenient to enroll at the above mentioned CAAHEP accredited sonography schools? Whatever, be your answer, it's all the same better to learn about the remaining CAAHEP accredited ultrasound programs of Ohio State, and here they are:–
Owens Community College (Toledo, Ohio)
Mercy Medical Center (Canton, Ohio)
Cincinnati State Technical Community College (Cincinnati, Ohio)
Lorain County Community College (Elyria, Ohio)
Collins Career Center (Chesapeake, Ohio)
Sanford Brown College (Middleburg Heights, Ohio)
Cuyahoga Community College (Parma, Ohio)
Why CAAHEP Accredited Sonography Programs?
Experience makes us recommend that only those sonography schools, which have bagged the accreditation of the Council for Association of Allied Health Education Programs, are seemingly best for pursuing the a lucrative profession of the ultrasound technician.
You see, a sonography school has to maintain high quality curriculum to be worthy of this accreditation. It means that you will be getting the best training possible from such CAAHEP approved sonography programs.
Likewise, the CAAHEP accredited sonography programs are also the key to unlock the door of American Registry for Diagnostic Medical Sonography. You have to pass their ARDMS certification exam in order to enlist your name in their globally recognized sonography registry. Beware…a Registered Sonographer has better job opportunities and salary figure than a normal ultrasound tech. So, you got to be one too!
Best Ultrasound Technician Schools in Ohio
WELCOME TO KAPLAN UNIVERSITY
Online Education That Fits Your Life
For 80 years, we've been preparing students for career success. We've led the wayso that our students can too.
Globally Renowned Purdue to Acquire Kaplan University
Purdue University, one of the nation's most respected universities, will acquire Kaplan University and create a new, nonprofit, public institution within the Purdue system. Pending regulatory approvals, this exciting transition is expected to take place later this year. This change will be seamless—during the transition, you will still be able to enroll at Kaplan University, earn a high-quality education, and meet your educational and career goals.
Programs:
Health Information Management
Ultimate Medical Academy is a nonprofit healthcare career school—and students are at the heart of everything we do. That's why we offer exclusive student services through your career training and beyond, beginning from the time you enroll online or at our campus in Clearwater, FL. We'll also guide you toward the right program for your goals, and help you understand the affordability of your career training. So let us know you're interested, and we'll discuss how UMA can help you succeed.
Gainful employment information can be found at UltimateMedical.edu/gainful-employment and includes information on tuition, loan debt, completion, placement, and occupations.
Programs:
A.S. - Healthcare Technology and Systems
Diploma - Healthcare Technology and Systems
Fortis Institute can give you the skills you need to train for a career in the healthcare field.
* Programs vary by location
* Please contact each individual campus for accreditation information
Programs:
Medical Assisting with Basic X-Ray Operation