5 Super Tips to Become a Successful CNA
1. It's all about the quality of your CNA training program
It is the CNA training program that determines the overall career of a certified nursing assistant. It is also the very first step towards the CNA career. So basically it means that you need to find the right CNA training program in order to become a successful nursing assistant in the medical field.
However finding the right one is not an easy task because of the numerous options available. In any state you will be surrounded by a wealth of options when trying to find a good CNA training program.
Without proper guidelines and instructions you might end up win a non accredited training program that has no value. So here I will be providing with the things you need to consider in any CNA training program.
• First one is the accreditation. The CNA training program you are looking forward to join needs to be accredited by the nursing authority or department of the state.
• Next is the reputation. Remember just because the training program is accredited does not necessarily mean that the program has a good reputation.
• Finally it's about the program itself. A good CNA training program should offer enough clinical hours to the students. It needs to prepare students with the necessary skills and techniques required for the CNA career.
• Additional features like internships and job placement aids upon graduation can add more value to the training program.
As for finding the one you are looking for, all you need to do is spend some good amount of time in searching the details about the institution and the program it offers. Keep in mind that you need to meet some requirements to be eligible for the program. These requirements vary with states and institutes so read the descriptions properly before applying.
2. Certification and Licensure
Certification and Licensure is the next important step towards a successful CNA career. It is mandatory in every state that the students upon completing an accredited CNA training program must take the CNA certification exam held by the state.
Every state has their own sets of rules and requirements for completing the certification exam so do read the descriptions properly before jumping in the conclusion. The exam however is similar in most of the states and is composed of either the written test or oral test and a skill test. Students won't be asked with anything unrelated to the career.
In the written or oral test, students will be asked with some multiple choice questions related to the career and students need to give the answers within the limited time interval. As for the next component of the program, students need to demonstrate their CNA skills in front of the examiner. The skills and techniques will be determined by the examiner.
Upon successful completion of the exam you will be provided with a state approved CNA license with certain validating time. This means that it is important to renew your license regularly once it reaches the expiry date. For renewable you will again need to give the exam and this time you might be asked with latest techniques and procedures. That is why every CNA needs to be updated with the latest techniques and skills and should continue learning new things till the end.
Remember that a non expired state approved CNA license is compulsory to work as a CNA in the medical field in any state. No matter where you have received your academic certificate, you must take the CNA certification exam to get that license or else you will be working illegally.
3. Gaining more and more Experience
This is not only with the CNA career but in every career; experience plays a key role for the success. A CNA who is active enough to take part in several volunteering works or work as an intern in top medical facility will gain more experience than the one who is just working in a small medical facility.
As you gain more and more experience, it will not only make you competitive and demanding but you will also be offered with higher salary. Additionally, this will also improve the health care condition of the state and makes sure that the patients are getting medical aid from an experienced nursing assistant.
4. Updated with recent skills and equipments
Medical field is always improving; the existing techniques and equipments are improved regularly. This applies in the nursing career as well. That is why it is important for CNAs to remain updated with the recent discoveries and techniques.
A successful CNA is always ready to learn new things. She will not only be informed with the recent updates in the nursing field but will also practice those new things in real life. Like I said a CNA needs to remain active always, in the medical field you will always learn new things always so stay focused.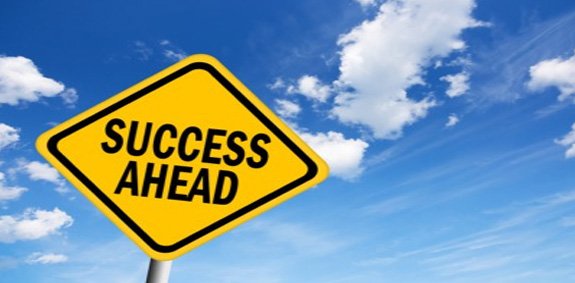 5. Taking Care of Yourself
It has already been proved that patients heal faster when they are surrounded with smiling and active medical personal. And since CNAs work close with patients, they need to keep that smile whenever they are around patients.
CNA is not an easy career; you might have to work at night shifts and might also be called during weekends. So you need to take care of your health as well. It is equally important to respect patient rights and show discipline to senior staffs. No matter how tired you are, you should never be annoyed whenever a patient calls for your help. This applies to call from other medical staffs as well.
If you have problems then feel free to ask your senior staff but again don't call out over every simple matter. Never leave patient unnoticed, remember his/her life depends on you as well. Whatever you do, make sure that it won't hamper the patients or you or your senior staff.
The Bottom Line
A career within the health care industry might be promising but is definitely not for everyone especially the CNA career. You need to have certain interpersonal skills and genuine interest in public health and care. Whether you are just starting your CNA career or have already spend years working as a CNA, the above tricks works for everyone. They are not only good to you but also to the public so do consider applying them in your real life.
Best CNA Schools in US