CNA Classes in Charlotte NC
Whichever state it be– North Carolina or something else– the freshly trained Certified Nursing Assistants always seem to regard the first few days of work at a populated patient care ward like going to hell (you will probably have to start from a Longterm Care Centers, which have been known to charge one CNA to care for 15 or so patients and that also at frustratingly low pay rate!). However, as you become familiar with the job duties and keep up with the job's demanding nature, then you might discover satisfaction from your work (giving professional nursing care services to the patients). Now, if you happen to be a Charlotte resident interested in the nursing career of NC, then the following CNA classes in Charlotte would probably help you become a NC CNA with pay rate of $23,000 to $35,000 per annum.
3 Best CNA Schools In Charlotte (State Approved):–
1. CarWil Learning Academy
At Carwil, the faculty members have a strong will about transforming their fledgling nursing students into marketable nurse aides (they also boast the same about their other programs i.e. Medication Aide, Med Tech and CPR). So, you might like to take a look at CarWil Learning Academy.
Quick Facts of CarWil's CNA Programs:–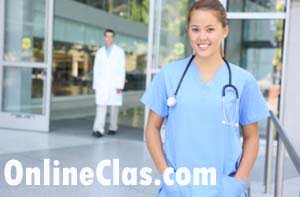 As per the Nursing Board's requirements, CarWil has arranged the provisions for launching both a Nurse Aide I (it's a 100 hour course) and Nurse Aide II (it lasts for 160 clock hours) programs.
Prospective students interested in the 5 weeks long Nurse Aide I program should expect the first 4 weeks (5 hours daily, 3 days of each week) to go by on lecture-cum-lab classes, and then the final 1 week (8 hours daily, Mon-Fri) in clinical training. Altogether it's a 5 weeks long program.
When you have gain the Nurse Aide I designation, then you can go and enroll at the 7 weeks long Nurse Aide II program at CarWil. The schedule is same as the Nurse Aide I program, with the slight difference that you will have 2 clinical weeks to hone your hands-on CNA skills.
By the way, the Nurse Aide I program will cost you just about $500 ($30 more if you volunteer for CPR training) while the Nurse Aide II course will have you spend a sum of $650.
Contact Details:–
Address:–904 Pecan Ave., Charlotte, NC-28205
Phone No.:–704-373-0954
Website:– www.caregiversinstitute.org
2. Umanah Healthcare Institute
There are some Charlotte nurse aide schools, which boast of a "98% to 100% pass rate" in the State CNA exam (it's regulated by Pearson Vue). Well, one such reputed CNA training school is that of the Umnah Healthcare Institute (which incidentally also happens to be a CNA II Assessment Site).
Quick Facts of Umanah Institute's CNA Programs:–
Like any other NC based CNA schools, Umanah H. Institute too offers both level I and II Nurse Aide programs for qualified candidates. And, of course, they have the approval of the NC Nursing Board, stamped on their extensive curriculum.
Your CNA I classes at Umanah Institute can be taken at day (9am to 2pm) or evening (5pm to 10pm) time periods, every Monday to Friday.
So you are free on Saturdays only? Then, in that case, you will find the Weekend CNA I classes (every Saturdays for almost 2 months) suitable to your needs.
Another plus point of studying at Umanah Institute is that you will also have a refresher course upon the completion of your CNA I program. This refresher course shall extensively prepare you to take on the state CNA licensing exam.
Speaking of the Nurse Aide II program, Umanah Institute wisely offers night classes (4 pm to 9pm) on this subject so that current Nurse Aide I will be able to continue education without having to forgo the job.
Umanah will charge CNA I students a sum of $500 as tuition fee while those pursuing the Nurse Aide II classes shall have to pay $700.
Contact Details:–
Address:–635 D. Cox Rd., Gastonia, NC-28054
Phone No.:–704-287-8534|704-208-7741
Website:–www.umanahinstitute.com
3. Serenity Nurse Aide Academy
Serenity Academy too has grabbed the approval of North Carolina's Nursing Board, and thus attracts prospective nursing students with their state-recognized Nurse Aide programs (both Level I and Level II). By the way, they seem to boast of offering employment assistance "very soon" to their students.
Quick Facts of Serenity Academy's CNA Programs:–
You will marvel at the versatile Nurse Aide I program schedules offered by Serenity Nurse Aide Academy. This flexible schedule offers you the choice to enroll for day (8am to 1:30 pm, Monday to Friday), evening (4 pm to 9:30pm, Mon-Fri) or weekend (8am to 1:30pm) CNA I classes.
While the day and evening CNA classes could run for 30 days, the weekend CNA programs will have you counting to 7 weeks until you finish the program and receive the Nurse Aide I Certification of Completion.
The Nurse Aide I program does not cost more than $500 (and this fee includes the cost of textbooks too).
Now, steering to the advanced Nurse Aide II territory, we have here accurate information about Serenity Academy offering day-time CNA II classes for a sum of $700. It's actually a 6 weeks program.
Contact Details:–
Address:–6636 E. WT Harris Boulevard, Suite E & G, Charlotte, NC-28215
Phone No.:– 704-567-8000|704-567-9199
Website:–www.serenitynurseaide.com
Some Other Charlotte CNA Classes Approved By NC Board Of Nurisng:–
Central Piedmont Community college
Chosen Healthcare Institute
Divine health Academy
Nurse Aide institution of Excellence
Queens University Continuing education
American Academy of health care, LLC
At heart Healthcare Academy
Carolinas College of Health Sciences
Best CNA Schools in Charlotte NC