Top Schools Offering CNA Classes in Pennsylvania (PA)
Young aspirants, who would like to see a bright career in Pennsylvania's nursing department, should better start their journey by pursuing the entry-level profession of a Certified Nursing Assistant ($18,000 to above $30,000 yearly income).  Now, assuming that you have interest in the career of a CNA, then we here present you with some of the best CNA classes in PA, which are noted for their curriculum excellence and their much advertized state accreditation from Pennsylvania Department of Health.
Introduction To The State Approved CNA Programs in Pennsylvania:–
1. Northampton Community College
Located in the town of Bethlehem (yes, that's the holy birthplace of Jesus Christ!), the Northampton Community College is eager to enroll students in their state approved CNA program but warns you of their intolerance to absenteeism.
Quick Facts About Northampton's CNA Classes:
Besides the full-time day CNA classes, Northampton even launches a part-time CNA program to accommodate those job-holding students.
The CNA classes progresses from 8am to 4:30 pm every Monday to Friday (you can expect a different time schedule in the weekend and evening CNA classes).
Opened to every 18 years old candidates, this nurse aide program is held every spring, fall and summer.
On completion of the 128 hours long nursing curriculum (consisting of clinical internships, theoretical lectures and skill lab practices), the graduated students would then be eligible to sit for state CNA licensure exam.
The Northampton Community College only charges $1100 for their high quality CNA program.
It even offers two different CNA continuing education programs.
Contacts Details:–
Address:–Fowler Family Southside Ctr., 511 E. Third St., Bethlehem, PA-18015
Phone No.:–610-332-6585
Website:–www.northampton.edu/cbi
2. Central Pennsylvania Institute of Science and Technology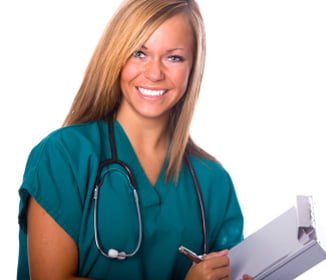 Pleasant Gap city is pleased to host the Central PA Institute of Science and Technology, which too has bagged the accreditation from the Pennsylvania Department of Health for its high quality CNA training program.
Quick Facts of CPI's CNA training program:–   
Out of the estimated 120 credit hours of CNA training, the students can expect to undertake 72 hours long lecture & lab practices with the remaining 48 hours subjected to the clinical internship.
Like the Northampton CNA program, the Central PA Institute too offers day and evening CNA classes as well as a weekend program.
Contact Details:–
Address:–540 N. Harrison Road, Pleasant Gap, PA-16823
Phone No.:–814-359-2793
Website:–www.cpi.edu/adult-cont-ed.php#courses
3. Columbia-Montour Area Vocation Technical School
Residents of the Columbia County have only two state-approved CNA programs to choose from, i.e. either the here-mentioned Columbia-Montour AVTS or the Orangeville Health & Rehab Centre (course last for approximately 94.25 hours).
Quick Facts of Columbia-Montour's CNA Classes:–
Students enrolled at the CNA program offered by the Columbia-Montour AVTS will be subjected to a 180 hours long training session.
Upon completion of the CNA program, the graduates can challenge the state CNA certification exam.
Contact Details:–
Address:–5050 Sweppenheiser Drive, Bloomsburg, PA-17815
Phone No.:– (570) 784-8040
Website:–www.cmvt.tec.pa.us
4. Red Cross CNA Programs
Other than the humanitarian services that the venerable American Red Cross Society offers to the victims of accidents, war and natural disasters, we also salute the Red Cross for their impressive CNA classes, which are remarked as the best when compared to that of the CNA schools and hospital programs.
Now, thankfully, the state of Philadelphia is too graced with the presence of such high quality Red Cross CNA programs, especially in the city of Philadelphia and that in Lansdale.
Quick Facts About the Red Cross CNA Classes in Southeastern PA:–
Nursing assistant training classes run by the Red Cross in Philadelphia comes with a price tag of $1300 (although grants are available).
Payment of the above mentioned program cost does provides the students with the necessary nursing supplies and even includes the fee of state licensure test but it does not pays for your uniform nor does it give you a analog wrist watch having a second hand (crucial for your CNA training).
Red Cross boasts of a 1: 10 teacher student ratio, emphasizing that every CNA students will receive the attention of their experienced teacher. No wonder, their CNA program is considered high quality.
In just a 4 weeks time period, the Red Cross CNA programs will teach you the "a to z" of the nursing coursework, from assisting the patients with bathing, feeding and such daily life activities to the checking of the vital status and medical information recording.
Students can expect their classes to progress from 8am in the morning to 4pm in the evening.
Contact Details:–
Address:– Saint Mary Manor 701 Lansdale Avenue, Lansdale| Red Cross House, 4000 Powelton Ave, Philadelphia
Phone No.:– (215) 405-8536
Best CNA Schools in Pennsylvania