Top 3 Schools Offering CNA Classes In Utah
Provided that you have frequented clinics and hospitals, then it would be possible for you to know about the CNAs and their actual job duties. All the same, let me have the honor of quoting the fact that these CNAs, or to call them by their full name, the Certified Nursing Assistants are the real workforce of the health care industries, performing duties related to the patient care. The Utah state does also have a wealth of heath care industries, where there's even a greater wealth of CNA personnel. These CNA, who graduated from CNA Classes in Utah, get to enjoy a yearly wage of around $27,000 in average.
Top 3 Utah CNA Schools (Approved By the State Nursing Board):–
1. Salt Lake Community College
Starting at Utah's capital city, the first CNA program that comes to our mind is that of the reputed Salt Lake Community College. Here, you will receive a quality CNA training that has been quoted "It's of High Quality" by the approval of Utah Nursing Board.
Quick Facts of Salt Lake Community College's CNA Program:–
Owing to its state accreditation, the Salt Lake City's CNA program graduates will be able to challenge the state licensing exam right after they receive the Certificate of Proficiency.
The CNA program tuition alone will charge you $233, but as you throw in lab fees and book costs, this amount shall amount to about $501.32 (be ready to spend a few more dollars on additional costs like for state license exam and immunization tests).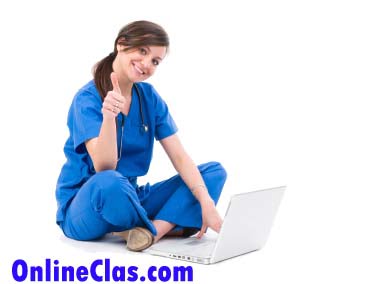 The college quotes a 122 hours for the completion of their CNA program. In this period, you will be subjected to the study of human relations, bacteriology, anatomy & physiology, disease processes and precautions.
You might also have to submit a fee of $28.24 in order to undertake the 4 hours long CPR training course (essential for your nursing career).
Contact Details:–
Address:–250 West 3900 South, Salt Lake City, Utah-84107
Phone No.:–801-957-3354
Website:–www.slcc.edu
Ridgeview CNA Program
The institution name itself boasts of their dedication towards the teaching and training of prospective Nursing Aide candidates. And, the fact that Ridgeview CNA Program has gained the approval of the Utah Nursing Board only reinforces our desire to recommend you this program for enrollment.
Quick Facts of Ridgeview's CNA Program:–
Call it peculiar or whatever but Ridgeview surprises us with their CNA program schedules. They seem to offer "Monday and Wednesday only" CNA classes or "Tuesday and Thursday only" CNA classes to the interested students. Anyways, these weekday CNA classes generally start from 5:30 pm to 9:30pm.
And of course, Ridgeview does also understand that some people are only free on Saturdays (you know, jobs and family responsibilities), and that understanding spawned the weekend or Saturday CNA classes (runs from 8 am in the morning to 4 pm).
Whatever strange schedule you end up signing for, the program length would generally be about 9 weeks or so.
To speak of your piggy bank, this Ridgeview CNA Program will have you incur a sum of $525 (textbooks, binders and workbook are thrown for free for that cumulative price tag).
Contact Details:–
Address:–919 S. Main, St. George, UT-84790
Phone No.:–435-634-0710
Website:–www.ridgeviewcna.com
Ogden-Weber Tech College
Compassionate youngsters of 16 years age, who can vouch of having not committed any felonies and have a good health condition, shall find a place at the Ogden-Weber tech College– it's a remarkable institution, which offers state approved CNA programs.
Quick Facts of Ogden-Weber's CNA Program:–
At this college, you shall feel busy attending the theoretical and clinical classes 30 hours a week. It basically translates to a course length of 110 hours, which is roughly 1.5 months.
You can expect to complete your clinical hands-on training at the Crestwood Care Centre, Veteran's Nursing Home or in that Aspen Care Centre (Ogden-Weber has other externship sites too).
This state approved CNA program comes with the price tag of about $503 but do be prepare to spend extra dollars on the mandatory background check, immunization test and such additional costs.
By the way, there's also the provision for part time studies.  Overall, the Ogden-Weber College seems to offer time schedules in the likelihood of "8am to 3pm", "8am to 11am", "12pm to 3pm" and "5pm to 9 pm". Choose a CNA track that adheres to your time needs.
Contact Details:–
Address: 200 North Washington Blvd, Ogden, UT-84404
Phone No.:–801-627-8300
Website:–www.owatc.edu/
 CNA Schools in Utah