Ultrasound Technician Schools In Illinois
So you like to play with a camera…but how about a big one, a really big one? If interested, then hurry up and catch that CAAHEP accredited sonography train running through the state of Illinois. At present, you have only 7 approved ultrasound technician schools in Illinois for becoming a Diagnostic Medical Sonographer (yes, that's the medical title of a "medical photographer", who earns around $73,000 just for playing with big diagnostic imaging cameras that shoot high definition photos/videos of the kidney, lungs, intestines, and such inner stuffs of the patient's body. Interesting, huh?).
Best Ultrasound Tech Schooling Options In Illinois State:–
1. College of Dupage
Just recently in May 2009, the College of Dupage opened the doors of its Health & Science Centre, which happens to launch versatile diagnostic medical sonography programs that have the CAAHEP accreditation to boast of.
Quick Facts:–
This Glen Ellyn-based community college, at present, offers 2 different sonography certificate programs in addition to an Associate's in Sonography Degree program.
Speaking of certificates, you can either apply your name for that general Diagnostic Medical Sonography certificate program (45 credit hours teaching for $7987…tuition plus books!) or go for that Vascular Sonography certificate program (18 credit hours teachings for an average tuition fee of $3195…includes books!).
Moreover, it does also organize extracurricular activities (wait till you see that pathophysiology project!) and offers versatile students facilities (the sonography lab itself has 8 scanning stations!), ranging from in-school tuition aid to career guidance.
It would also be good for you to know that the CAAHEP accreditation put an official stamp on its sonography programs, letting the graduated ultrasound techs to sit for the ARDMS certification examination (passing the exam will make you a Registered Sonographer…more job opportunities!).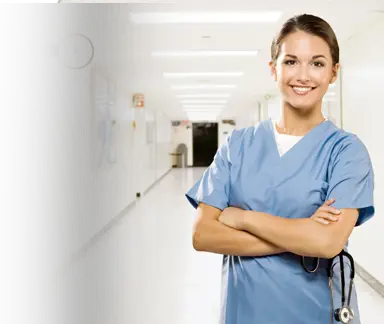 Contact Details:–
Address:–425 Fawell Blvd., Glen Ellyn, IL-60137
Phone No.:– (630) 942-2800
Website:– www.cod.edu/
2. Northwestern Memorial Hospital
That School of Diagnostic Medical Sonography, which is a part of the reputed Northwestern Memorial Hospital, is praised high and low in the Chicago region for their excellent clinical training sessions.
Quick Facts:–
Students will be treated to an18 months long DMS certificate program, which relates to OB/GYN sonography, abdomen sonography, ultrasound physics II and such other subject matters.
The clinical rotations are usually organized usually at Prentice Women's Hospital, Northwestern Lake Forest Hospital or that Lynn Sage Breast Centre).
You might be interested to learn that this 18 months long sonography certificate program charges around $8000 as tuition fee (books will cost you another $1000).
Prerequisites For Enrollment:–
If your highest academic qualification points you as a mere high-school graduate, then, for the moment, just forget about the 18 months long DMS certificate program of Northwestern Memorial Hospital. After all, sonography certificate programs are generally meant as a quick gateway into the ultrasound technician career.
No wonder, the prerequisites of Northwestern Memorial Hospital favors only those students, who have prior allied health education (usually a Bachelor's degree).
Alternatively, if you are a registered healthcare practitioner of a related medical field (like X-ray technician for instance), then again you are qualified to seek the CAAHEP accredited sonography certificate program of this prestigious health institution's School of Diagnostic Medical Sonography.
Contact Details:–
Address:–541 N. Fairbanks Court, Suite 950, Chicago, IL-60611
Phone No.:–(312) 926-1196
Website:–www.nmh.org
3. Rush University
Now that the Chicago-based Northwestern Memorial hospital won't open its gates for the high school graduates, it's the Rush University that you will have to look forward for ultrasound technician training in Chicago city (the largest one of Illinois State…no wonder, it has higher sonography employment opportunities).
Quick Facts:–
The Rush University is the only CAAHEP accredited program (after the Northwestern Memorial Hospital) in Chicago city, which teaches the "A to Z" of the ultrasound technician profession.
The accepted high schools graduates shall take part in its comprehensive Bachelor's degree sonography program, which delves in the teachings of Vascular Sonography field.
Naturally, you would have thought a Bachelor's program to be of 4 years period, but well the Rush University's bachelor's level vascular sonography program can be completed within 21 months (just watch out for the enrollment requirements!).
Upon the completion of the program, you can go straight to the ARDMS authority, where if you pass the Sonography instrumentation exam and that specialty test, you will be awarded the title of a Registered Vascular Technologist.
Wait…before you rush to the Rush University, let me tell you that it charges $522 for every credit hours (the Vascular BS degree is about 96 hours long…now do the math!).
Contact Details:–
Address:–600 South Paulina, Suite 1019A, Chicago, IL-60612
Phone No.:– (312) 942-7286
Website:– www.rush.edu
Best Ultrasound Technician Schools in Illinois
WELCOME TO KAPLAN UNIVERSITY
Online Education That Fits Your Life
For 80 years, we've been preparing students for career success. We've led the wayso that our students can too.
Globally Renowned Purdue to Acquire Kaplan University
Purdue University, one of the nation's most respected universities, will acquire Kaplan University and create a new, nonprofit, public institution within the Purdue system. Pending regulatory approvals, this exciting transition is expected to take place later this year. This change will be seamless—during the transition, you will still be able to enroll at Kaplan University, earn a high-quality education, and meet your educational and career goals.
Programs:
Health Information Management
Ultimate Medical Academy is a nonprofit healthcare career school—and students are at the heart of everything we do. That's why we offer exclusive student services through your career training and beyond, beginning from the time you enroll online or at our campus in Clearwater, FL. We'll also guide you toward the right program for your goals, and help you understand the affordability of your career training. So let us know you're interested, and we'll discuss how UMA can help you succeed.
Gainful employment information can be found at UltimateMedical.edu/gainful-employment and includes information on tuition, loan debt, completion, placement, and occupations.
Programs:
A.S. - Healthcare Technology and Systems
Diploma - Healthcare Technology and Systems